BEST Direct
Your personal address in the U. S.
Whether purchasing items via catalogue, internet, or shopping abroad;
"BEST Direct" is the easiest and fastest way to get your shipment from the U.S. to Bermuda.
Simply give your supplier your "BEST Direct" ship to address and we will do the rest!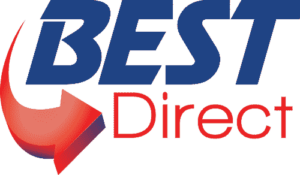 Your personal "BEST Direct" addresses are private U.S. addresses for Bermuda residents and businesses needing a reliable, fast way to import packages weighing up to 150 pounds.
Sign up today by filling in the application below, emailing bestdirect@best.bm, or calling 294-6226
"BEST Direct" is for small packages only. Mail, letters or magazines received through "BEST Direct" can be forwarded to you in our regular ocean surface mail shipments for a minimal collection & handling fee.
We deliver your BEST Direct packages to you for FREE in the Hamilton area!
Sign up for BEST Direct is FREE!
We offer the easiest, fastest, least expensive, & BEST way
to get your small packages from the U.S. to Bermuda !!!
Now that you are signed up:
Call your bank to have them add your "BEST Direct" address to your credit card as one of your "Ship to" address.
Many U.S. and foreign companies will require this before processing your orders.
All shipments will be received at our "BEST Direct" facility in New Jersey for processing

Ship To

YOUR NAME C/O BEST Direct
110A Newfield Avenue
Edison, NJ 08837 U.S.A.

From New Jersey your shipments will be forwarded to you in Bermuda.

Expect a 24 – 72 hour delivery time (3 business days) from the time that we receive your package at our "BEST Direct" facility in New Jersey.
You will be notified that your package has been received at our office on 1 Canal Lane, Pembroke, HM02 and is ready for collection.
We cannot ship any items without an invoice.

Please send a copy of your invoice(s) to

bestdirect@best.bm
Your "BEST Direct" address must be on all shipping labels and must include your name.
Customs Clearance Information
We cannot ship any goods without an invoice; thus, if we do not receive an invoice your shipment will be delayed until one can be provided. As this is a requirement of H.M. Customs, we suggest that you have your supplier send you a copy of the invoice at the time of purchase to avoid any delays.
When you import goods into Bermuda, our Customs Clearance Department will processes all required paper work with expert capabilities! We will submit The Bermuda Customs Declaration (BCD) on your behalf as this document must be stamped and approved by H.M. Customs before goods can be released.
All items arriving must pay the applicable duty rate based on the value of the goods invoiced.
A wharfage fee is also payable to Bermuda Customs, of 1.25% of the value of the goods invoiced arriving via Air, Ocean or Courier.
Payment Details
Along with the regular method of payments by cash or check, we accept credit and debit cards for shipping, duty charges, and insurance upon receipt of goods at our 1 Canal Lane, Pembroke office.
We deliver free of charge in the Hamilton area!!!
If you wish for packages to be delivered elsewhere, we can also provide this service for a minimal fee.